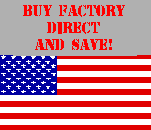 Steelspan Buildings, Inc. is the largest manufacture of pre-fabricated arch-style buildings in the world. Our personnel have over 30 years experience in developing, marketing, and distributing a superior product. Not only are our buildings the strongest, most maintenance-free structures built, but they are also engineered to withstand the harshest weather conditions including heavy snow, tornadoes, and hurricanes.
Despite our unmatched quality and durability, our buildings are very easy to afford, construct, maintain, and expand for future growth. Whether your needs are agricultural, commercial, or residential, we have a building that will accomodate your needs.

"IF YOU HAVE A STORAGE PROBLEM......WE HAVE THE STORAGE SOLUTION"

We invite you to take the tour prepared especially to introduce you to the quality and versatility of Steelspan Buildings, Inc. Click the button below to begin the tour and use the arrows at the bottom of each page to navigate through.

Topics Covered In Our Tour Are As Follows:


---
Last Updated 20 April 2001.
Please report broken links to the webmaster.